From Yak Farming in Mongolia
to Kicking-Ass in Rhode Island
As a woman owned agency, KSA's story is tightly linked to the story of our founder, Katie Schibler Conn. The majority of her career has focused on creative and strategic marketing programming to support organizations in the food & beverage, manufacturing, tourism, and economic development industries.
After more than a decade marketing global brands, Katie traded in her BlackBerry for a backpack to travel around the world for more than a year. Her journey started in Peru and ended in Uzbekistan, with months spent learning and appreciating local food practices, farming and distribution. Three months living in Mongolia on farms raising yaks, goats and sheep ultimately led her back to Rhode Island, craving the rural nature of Southern Rhode Island.
Within 48 hours of returning to the US, an old client from Pepsi called. From there, KSA was born.
The experiences in Mongolia and beyond led Katie to support local food movements, brands, and hospitality businesses whenever possible. As a result, the entire KSA team has worked in some capacity on food and beverage clients.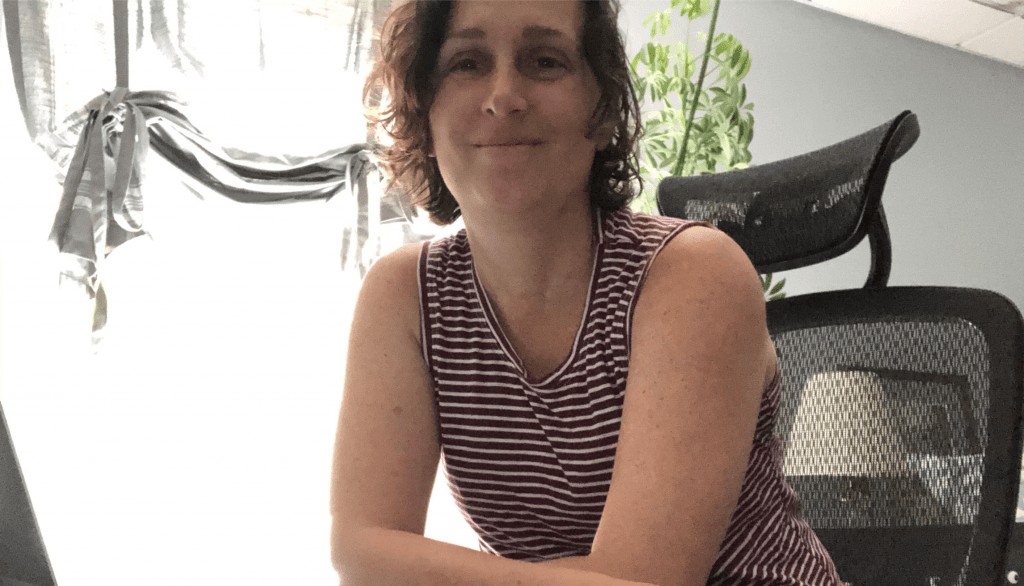 Founder of KSA, Katie Schibler Conn
Yes, We're F*cking Professionals
KSA Marketing is a woman-owned marketing agency with ingenuity in strategic positioning driven by brand archetypes, a scientific approach to marketing for extracting insights, and an art of storytelling that leverages truly integrated campaigns across media channels.
Most of all, we're there for clients in their Oh Sh*t Moments.
Established in 2011, full-time staff of fifteen and growing

Headquartered in The Tide Mill, the oldest building in the second largest city in the smallest state, built in 1710

Expertise in combining digital and traditional media

Campaign delivery from inception through execution

Longest standing client relationship: 10 years (PepsiCo)

Average client partnership length: 3 – 5 years
Simon Sinek's Start With Why TED Talk has been viewed over 55 million times on TED's website alone.
It has inspired many to identify their Why, including KSA.
What we do is important to provide you with the right service. How we do it is the secret touch we add that makes it uniquely special. We will elaborate on ways our how affects you on coming slides.
Our Why is what drives us each and every day,
both individually and as Team KSA.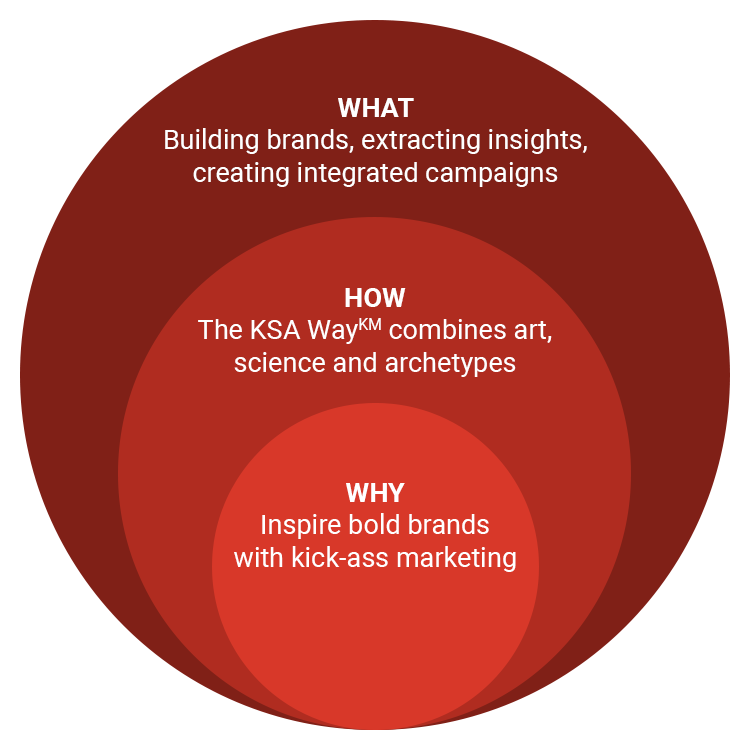 Driven By Shared Values
Our team firmly believes in boldness and diversity as part of our core values. We have "HELL YEAH!" TENACITY to encourage us to do things better, smarter, and faster each and every day. Our KICK-ASS COMMITMENT transcends our individual strengths to collectively serve our awesome clients. We are honest with our clients, in our work, and among our team.
Championing change is in our DNA, and our BOLD COURAGE drives it. We take our work seriously, but not ourselves. Our clients and team members all continually see proactive improvements being made.
Want to see how we can kick-ass for you?
Let's talk. Enter your information below and we'll reach out to schedule an exploratory call.
OUR PARTNER ORGANIZATIONS