KSA is your Strategic Sherpa – Helping you own the journey from hearing the call to adventure, through the abyss, to the peak of Marketing Mountain.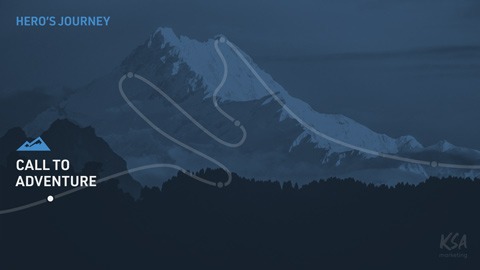 Call to Adventure
The "oh sh*t" moment. Your brand is in grave peril; missed deadlines, diminished staff, or products in need of selling threaten to disrupt your business. Unable to ignore these dangers, you take your first step on the journey ahead.
Goal Setting

Request for Proposals
Meet the Mentor
Obi-Wan Kenobi, Hagrid, Gandalf – mentors, sages, and sherpas to some of the most famous pop culture heroes of modern times. At this critical juncture your journey can go one of two ways, and the mentor gives you the strength, wisdom and tools to succeed.
Desktop Research

Foundation Development

Stakeholder Interviews

Digital / Marketing Audits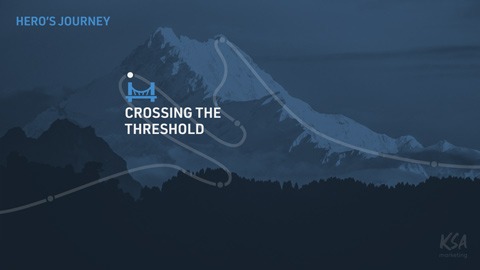 Crossing the Threshold
At the precipice, by the end of this stage you're ready for the journey. Brand messaging? Check. Marketing plan? Check. Concepts and playbooks created? Check and check. You're ready, but the journey is not complete – it is just beginning.
Archetype Mapping

Brand Messaging

Marketing Plans

Campaign Rollouts

Guideline Playbooks

Concept Creation
The Abyss
The peak is so close, yet so far. Gollum's deceit, Voldemort's reveal, Obi-Wan Kenobi's death. The road to the peak of Marketing Mountain is fraught with pitfalls, lava, and backtracking. Every journey has an abyss, but through evaluation, testing and analysis, the marketing abyss can be conquered.
Marketing Ecosystem Gap Analysis

Audience Segmentation

Scientific Advertisement

Dashboard Creation

Social Advertising

Real-Time Evaluation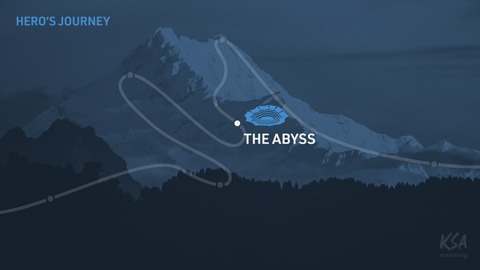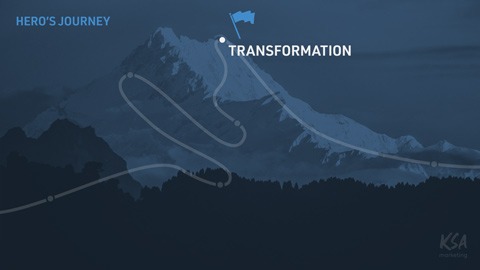 Transformation
The tipping point is reached, Marketing Mountain ascended as Sauron's power is destroyed, Luke blows up the Death Star, and Harry defeats Voldemort. Your campaign is launched, products purchased, and customers thrilled. Your journey is complete…. for now.
Analytic Reporting

Direct-to-Market Demand Capture

Day-to-Day Campaign Management

Local / Regional / National / Global Market Approvals

90-Day Sprints
Resurrection and Reinvention

 
Technology ages, consumer habits change, messages lose impact. A seasoned hero, you are ready to be called to another adventure. Wisdom from the first journey remains, and through strategic planning and positioning you know your brand can be rejuvenated to reach the top of Marketing Mountain again.
Rebranding / Refreshing

Brand Positioning

Digital and Ecosystem Audits